© Hi-aspiration ltd. 2019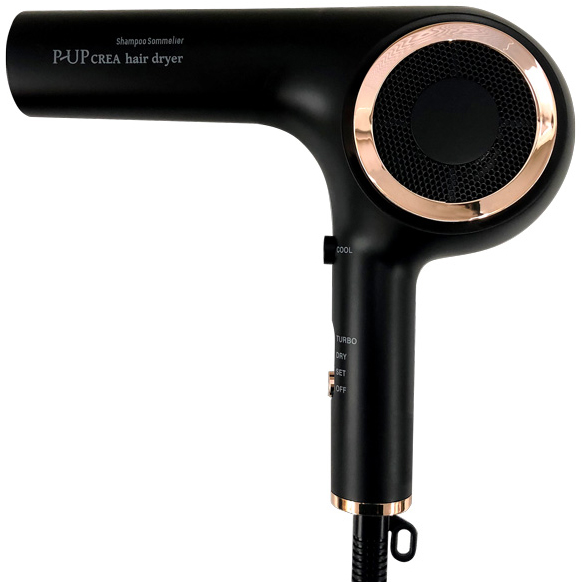 P-UP CREA DRYER
Extremely "functional" and "treatment power",
Only one dryer that dries with "water", "low temperature", and "treatment wind".
It is a rumored item in a beauty salon.
Super beautiful vibration P-UP wave leads to unprecedented beauty while caring for hair and skin.
Adjusts the moisture balance in the damaged hair, regains moisture and luster every time it is used, and makes the hair beautiful.
With only one technology, the moisture in the air is subdivided, and the finely divided moisture penetrates into the hair. It retains "moisture" by binding to proteins.
In addition, you can experience the unprecedented feel, luster, and cohesiveness without damaging the cuticle.
Commitment to made in Japan
Turbo / Dry / Set 3 stages
By using BLDC for the motor, the life is extended and the quality of the wind is improved.
One-touch switching between hot and cold
Lower temperature design, gentle on hair and beautiful
Power saving (power consumption & drying time reduction)
Newly developed and equipped with a special front grill to increase the emissivity of P-UP
Uses a one-touch plug for the outlet
Lightweight design (510g)
Color: Black, White
Warranty period: 1 year
Power consumption: 1000W (TURBO-warm air)
Warm air temperature: Approximately 90°C (when the ambient temperature is 30°C, when DRY)
Cord length: 3m
Accessories: Hood
To product list